I kept looking for different ideas for displaying the alphabet in nurseries. When I saw these cute I ♥ U alphabet ideas, I knew it was something that I had to recreate for Giuliana's room and hang in the reading nook I'm in the process of creating.
1) Anna C: http://pinterest.com/pin/29062360065507057/
2) Hopscotch Haiku: http://pinterest.com/pin/121949102380538295/
3) A L-Sand: http://pinterest.com/pin/236509417901639621/
4) Colleen Tolliver: http://pinterest.com/pin/31032684901873814/
Cute, right? And when would be a better time to share then the Summer Pinterest Challenge? :)
To make my alphabet art, I used an Ung-Drill frame that my brother and his girlfriend had given me as a gift last year.
It was so easy- the colors in G's room are pink and brown, so I busted out the paint and made the frame pink. I also bought some wood letters and painted them brown- except for the I and the U which I painted the same pink as the frame. I also painted a wooden heart pink to use in place of the letter O. Then I arranged and rearranged the letters on some recycled wrapping paper until I liked the way it all looked.
Once I felt good about it, I glued it all down, slapped it into the frame, and ta-da!...
I love it! I'm so happy with the way it came out and I can't wait to finish the nursery and get everything hung up- update to follow!
And just because I think she's so adorable-
I love that face!!!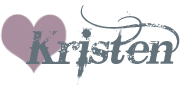 Edit 7/12/12: I also hooked up with HOH!